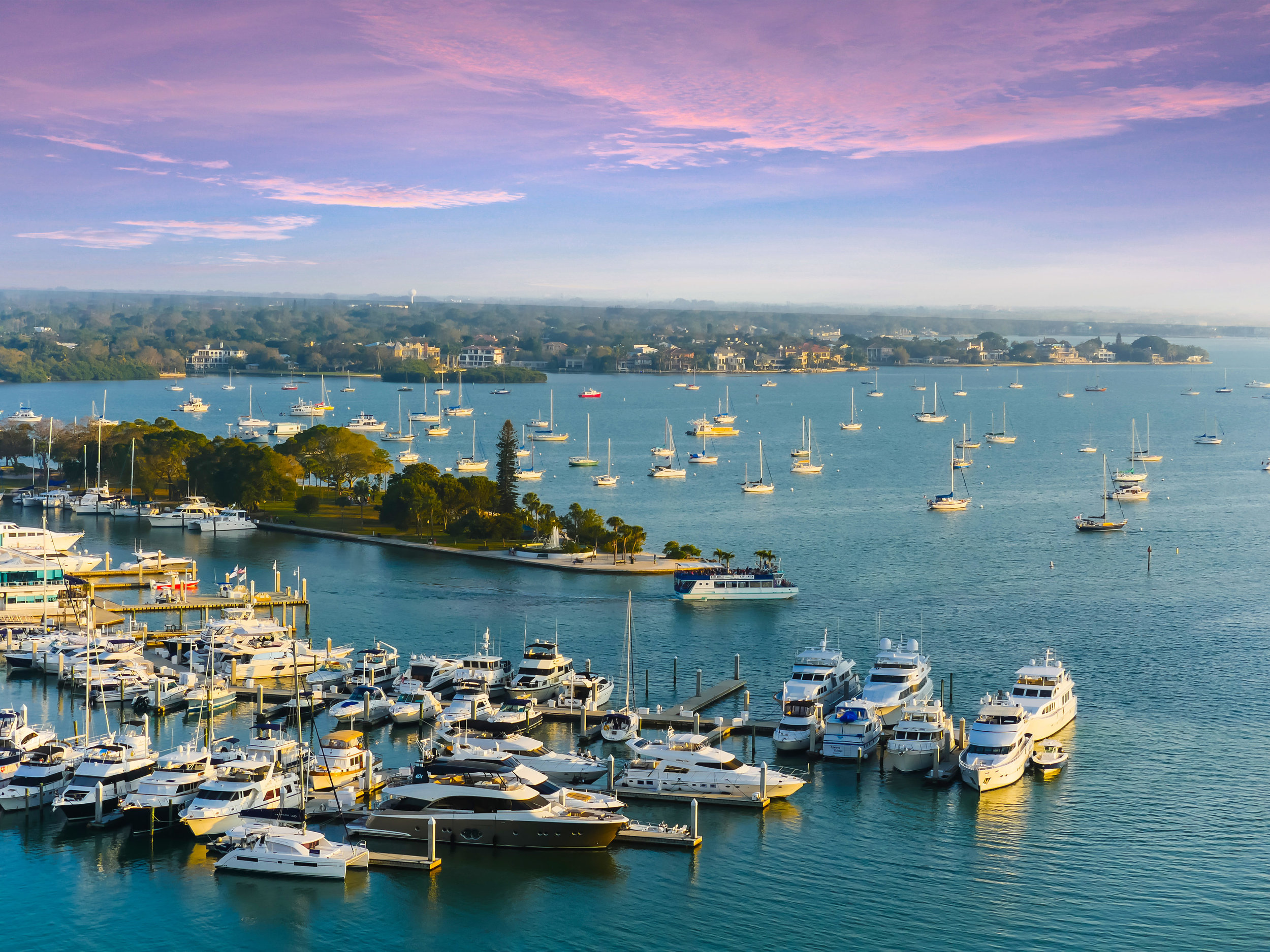 This view...from One Watergate!
We just listed this pristine penthouse with the literal view from the top. You got a sneak peek a couple weeks ago, but here is the real deal!
One Watergate
2 bed
2 bath
1,575 square feet
Listed at $900,000
Literally, what CAN'T you see from this gorgeous top-level condo in downtown's One Watergate?! Nestled against the Ringling Bridge & right next door to the Ritz-Carlton, this penthouse overlooks absolutely EVERYTHING! From the windows of every room you will enjoy the sparkling lights of the downtown skyline, the breathtaking blue waters of Sarasota Bay and the Gulf of Mexico beyond, and all of Sarasota's keys. Inside is a spacious 2 bedroom, 2 bath split floor-plan that feels and lives like a single family home - quiet from the city noise (thanks to the newly installed, hurricane-grade windows), with angles, details, and finishes that you don't typically find in condos. This stunning penthouse offers a gorgeous open kitchen with granite and shining stainless steel appliances. The dining room has a lovely built in wine bar so you can pour yourself a glass before heading out to the oversized - and recently redone - terrace for a nightcap, and the quiet, split-bedroom floor plan is ideal for guests and visiting family members. Wake up in the large master suite and be treated to one of the best views in the city…throw on your running shoes and jog the bridge...hop on your bike to pedal to St. Armands Circle or to Lido Beach...or just stroll next door to the Ritz's Jack Dusty - you are in the middle of it all! Become the next deserving owner of this luxurious condo and this dazzling view can be one you enjoy every day. Are you ready for the view from the top?
The to-die-for view can be seen from every room and every window. Imagine waking up in the master bedroom (left) and having the glistening water be the first thing you see. Your guests will wake in the second bedroom (right), overlooking Marina Jack's and the famous Kiss statue.
If you would like more information on this spectacular penthouse with a jaw-dropping view, please give us a call today.