Reblogged from Michael Saunders & Company's partner firm, Christie's International Real Estate's Luxury Defined blog. To read the full article, please visit their website here.
5 Homes Inspired by the Pantone Color of the Year: Ultra Violet
The experts at the Pantone Color Institute, the trendsetting color consultancy firm that helps manufacturers choose colors for their products, selected Ultra Violet as 2018's Color of the Year. It's a blue-based shade of purple that would admirably suit a king or queen, a bishop, or the artist formerly known as Prince. The color's exclusivity derived from the difficulty and cost of extracting it from a rare species of marine snail. Then, in 1856, a young chemist named William Henry Perkin tried to synthesize antimalarial quinine from coal tar and, instead, stumbled onto the first aniline dye, a brilliant, colorfast purple that awakened the Victorians' vibrant palette. Thus, Ultra Violet inspires 2018 and this Luxury Definedcollection of elegant homes in which deep shades of purple reign.
Villa Lavanda
Ibiza, Spain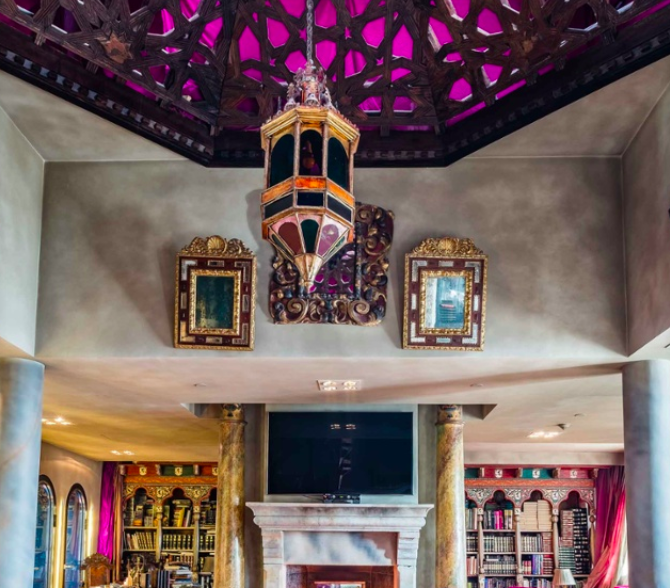 Villa Lavanda lives up to its name. This idyllic cliffside aerie has an array of purple-accented features: a lavender field, jewel-toned fabrics and finishes, and a great room with an exquistire Mudejar-style ceiling under a purple alcove.
Magnificent Palacete
Cascais, Portugal
This five-story residence on the southern coast of Portugal is vividly decorated throughout. The lower-level office has a bright purple palette, which creates contrast with the alluring views of sea and sky.
Hacienda Las Luciernagas
Tepoztlan, Mexico
This Mexican hacienda is a haven of tranquility, just like its beautiful setting in the hills above the ancient town of Tepoztlan. The peaceful ambience extends to the two-story great room with its rich wood and tile finishes, stone columns, viga-beamed ceilings, and violet-hued walls.
Leersum Equestrian Estate
Utrecht, Netherlands
Unique inside and out, this ranch-style equestrian estate in Holland's Utrechtse Heuvelrug National Park has an array of exquisite appointments, including a cinema adorned with quilted-velvet walls and a ceiling in vibrant shades of purple.
The Brander House
Los Angeles, California
A purple door opens to reveal a white hallway lined with posts and beams, a signature design element of the home's celebrated architect, Eugene Kinn Choy.
We adore this year's vibrant and exciting Color of the Year and can't wait to see it brought to high-level and seaside living in Sarasota! Please give us a call today if we can assist you in finding a great residence in our own vibrant community.